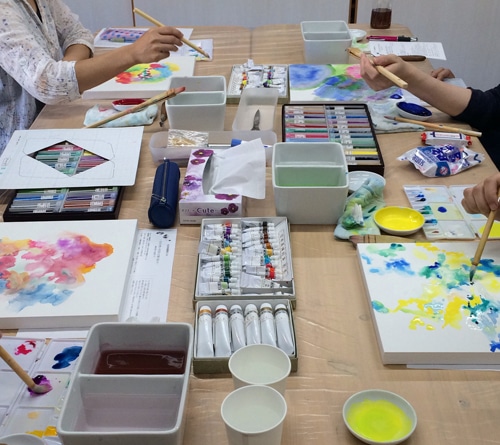 The workshop is held monthly at Ueba Eso, Japanese pigment manufacturer, established 260 years ago.
You enjoy expressing coloers on Washi paper using dyed mud pigment. Choose colors viscerally and express your feelings with them. At the end you name the original color name. You can face yourself in this workshop.
We will prepare other special workshop for participant who attend more than 2 times.
I am looking forward to meeting a lot of participants in this workshop.
Contact me for inquiry and question from the format below.
I will reply you accordingly.